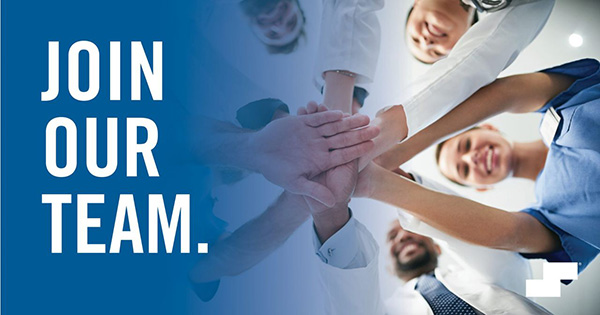 About St. Luke's Behavioral Health Center
St. Luke's Behavioral Health Center is a 124-bed acute care behavioral health hospital that provides inpatient and outpatient services for children, adolescents, adults, and seniors who need psychiatric and chemical dependency care.
We have been offering the local community an exceptional option for behavioral health care for more than 50 years. St. Luke's Behavioral Health Center is fully accredited by The Joint Commission and we focus on patient safety and continuing care that results in positive outcomes.
Our highly-skilled and caring staff members work one-on-one with patients to develop individualized treatment plans. We use a holistic approach to treatment that addresses the physiological, psychological, spiritual, and social needs of each patient.
Jobs at St. Luke's Behavioral Health Center
We are looking for talented and caring individuals to fill:
Behavioral health technicians jobs
Case manager jobs
Dietitian jobs
LPN jobs (Licensed practical nurse jobs)
Licensed professional counselor jobs
Licensed psychiatrist jobs
Licensed social worker jobs
Mental health technician jobs
Nutritionist jobs
OT jobs (Occupational therapist jobs)
Primary care physician jobs
Psychiatric nurse practitioner jobs
Recreational therapist jobs
RN jobs (Registered nurse jobs)
Working at St. Luke's Behavioral Health Center
St. Luke's Behavioral Health Center is a great place to work. Our employees enjoy opportunities for professional development and career advancement, as well as a competitive compensation and benefits package.
We offer: 
Competitive salary
Shift differential
Tuition reimbursement
Vacation and holidays
401(k) retirement plan
Medical, dental, and income replacement insurance plans
Prescription drug plan
Flexible spending accounts
Optional long-term care benefits
Employee assistance program
Employee Benefits Compliance
Transparency in Coverage Rule - Machine Readable Files
In accordance with the Transparency in Coverage Rule, we are making available our in-network negotiated rates and allowed amounts (amounts covered or services provided by out-of-network providers) as machine readable files.