Dr. Tafur Generations Program for Seniors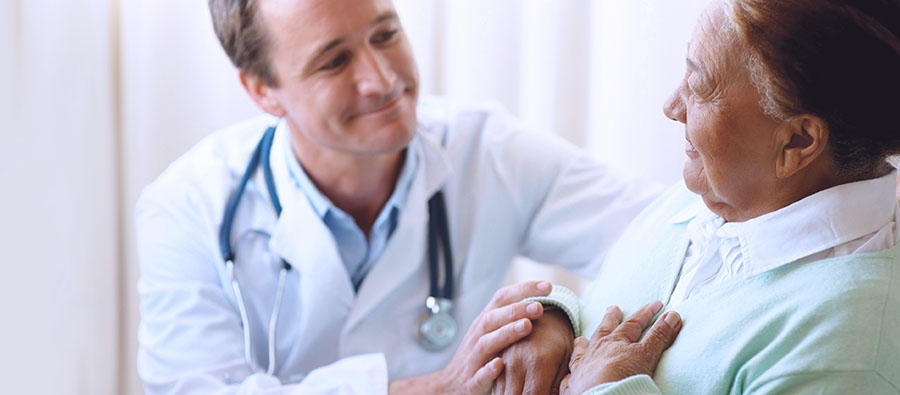 We are here to help you find what you need.
The experts at St. Luke's Medical Center and St. Luke's Behavioral Health Center understand the unique issues families face when dealing with seniors in crisis. Our Generations program provides a safe and therapeutic environment where seniors can receive compassionate care.
The Dr. Tafur Generations Program was developed specifically for patients ages 55 and older with Medicare benefits who need an acute inpatient setting to treat severe disorders such as depression, suicidal thoughts, psychosis, and destructive behavior. Our team will help the senior patient to cope with the source(s) of the problem and guide them through the development and implementation of an individualized treatment plan.
The Generations program is located on the 5th floor of St. Luke's Medical Center. In addition to care for geriatric psychiatry patients, this recently remodeled nursing unit provides a full range of medical care to help patients get back to their highest level of physical, mental, social, and spiritual well being.
Program Goals
Provide symptom relief 

Eliminate suicidal/homicidal thoughts

Increase impulse control

Improve reality testing

Increase ability to perform healthy daily living activities

Develop healthy daily routine 
Program Activities
Education in medication, nutrition, and coping skills
Community living
Goal setting
Exercise
Occupational and recreational activities
Relaxation techniques
Conditions
Depressions
Suicidal thoughts
Psychosis
Destructive behavior
Resources
Senior Memory Loss - Signs & Prevention

Your loved one has been forgetting things lately – an appointment, where he or she placed their keys, or even a friend's name. Are these memory lapses a sign of normal aging? September is recognized as World Alzheimer's Month. Some 4.5 million Americans suffer from the disease, which affects parts of the brain that control memory and language; however, occasional forgetfulness doesn't always mean someone has Alzheimer's. If it happens regularly though, it could be cause for concern.