What Should I Expect From St. Luke's Behavioral Health Center?
St. Luke's Behavioral Health Center is a 127-bed facility located in the heart of Phoenix, Arizona. The Behavioral Health Center offers a full spectrum of inpatient and outpatient services for seniors, adults, adolescents, and children requiring psychiatric and chemical dependency care. Individualized treatment plans are developed by our certified doctors and trusted physicians through a collaborative effort between each patient and our caring and experienced staff. We maintain a holistic approach to treatment that addresses each person's physiological, psychological, spiritual, and social needs.
Learn More:
Quality Healthcare
At St. Luke's Behavioral Health Center, it is our goal to provide safe, effective and affordable healthcare for our patients.
We encourage patients to take an active role in their health care, and we believe they should make informed decisions about the physicians and hospitals they trust to provide that care.
St. Luke's Behavioral Health Center is fully accredited by the Joint Commission. The Joint Commission evaluates the safety and quality of care provided by more than 15,000 healthcare organizations and programs in the United States. Joint Commission accreditation is recognized nationwide as a symbol of quality reflecting a hospital's commitment to meet certain performance standards.
 
Mission
St. Luke's Behavioral Health Center is committed to providing a quality, comprehensive continuum of behavioral health care that strives to produce outcomes, which exceed the expectations of our customers. We maintain our position as a premier behavioral healthcare provider by continually assessing our service in response to our customers' needs and implementing innovative strategic solutions in a clinically and fiscally responsible manner.
 
Values
St. Luke's Behavioral Health Center dedicates its staff and resources to the development and provision of effective behavioral health interventions and programs, which are competent, caring, and responsive to the needs of patients, customers, and community. This commitment includes:
Providing a comprehensive and focused assessment of each patient's needs resulting in an individualized approach based on the patient's needs.
Providing a continuum of care that is responsive to patient's needs, and advocates for the most appropriate level of care.
Providing services with a physician led multidisciplinary team treating patients and their families with dignity and compassion.
Developing programs in response to customer needs, which emphasize the continuing quality improvement process.
Fostering a supportive collaborative work environment that encourages staff members to strive for excellence in all phases of clinical and customer service.
Operating in a manner recognizing the importance of achieving clinical outcomes with fiscal responsibility.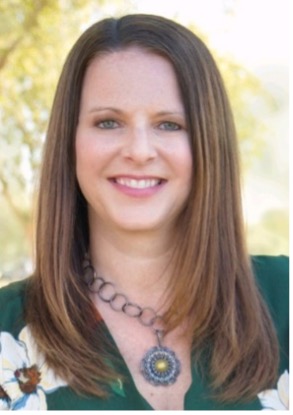 Julie Miller MA, LPC
President, St. Luke's Behavioral Health Center
Phoenix, AZ 
Julie Miller serves as the President of St. Luke's Behavioral Health Center in Phoenix.  She is an LPC that has worked in the mental health field for over 24 years.  Her whole career has been focused on patient care and social services.  She started her career as a volunteer in an SMI clubhouse program in Boulder, CO.  Since then, she has been a behavioral health tech, an in-home family reunification counselor, an outpatient SMI clinic therapist, a children's hospital family support clinician, an intake therapist, intake manager, and intake director for St. Luke's. 
In 2017, she accepted an opportunity to work at Connections Health Solutions and worked at the UPC as Social Services Director, then helped them implement a program called Transitions at their outpatient clinic and worked as the Regional Director of Transitions Care, the Director of Program Implementation, and then the VP of Partnership Development and Expansion.  She was then offered the opportunity to return to St. Luke's Behavioral Health Center as the President. 
As the President at St. Luke's Behavioral Health center, Julie uses her experience and passion for patient care to improve processes and support an environment where patients can stabilize and heal.  In this role, she has had the opportunity to partner with Mercy Care, Police and other community partners to work with the sex trafficked youth.  At St. Luke's Behavioral Health Center we treat highly acute patients and are so proud to provide this service to the community.
Julie's experience spans all ages and populations including, psychiatric crisis, substance use disorders, sex trafficking, Court Ordered processes and much more.  She looks forward to many more years of improving patient care in the behavioral health field.   
 
Facts About St. Luke's Behavioral Health Center
St. Luke's Behavioral Health Center is a 124-bed mental and behavioral health facility located on the campus of St. Luke's Medical Center. For more than 40 years, the Center has been serving the mental health needs of its community with both inpatient and outpatient treatment programs for mental and behavioral illness and/or drug and alcohol addiction.
St. Luke's Behavioral Health Center offers individualized treatment plans on both an inpatient and outpatient basis, depending on need. The services are departmentalized and specialized to care for children, adolescents, adults and seniors.
The experts at St. Luke's Behavioral Health Center include a wide variety of specialists, including licensed psychiatrists, psychiatric nurse practitioners, licensed masters-level counselors/social workers, mental health technicians, occupational therapists, recreational therapists, registered nurses, case managers, and nutritionists.
Our program philosophy is to provide individualized clinical care guaranteeing each person the opportunity to reach his or her maximal level of physical, mental, social, and spiritual wellbeing. St. Luke's Behavioral Health Center is committed to preserving the integrity of both the patient and family while furnishing a safe, therapeutic environment.
Call (602) 251-8535 or 1-800 821-4193 to schedule an evaluation for admission. The professionals at St. Luke's Behavioral Health Center are available around the clock to answer any questions or concerns.